Perhaps the man that I owe the most for the gift of my explorer's heart and thrill-seeking spirit is Roger – Edmonton's own Indiana Jones.
I met Roger back in 1978 when he was just starting a gem importing business here in Edmonton. I was recently out of school and running the lab at Jason Goldsmiths, a leading Edmonton jeweller at that time. It was Roger who convinced me to begin exploring Brazil.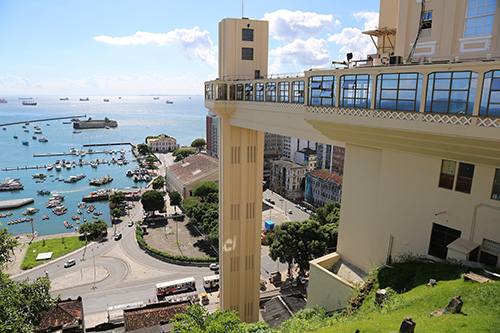 Roger was a real character and trips through Brazil with him led to many, many adventures. Well a trip to the bathroom would lead to an adventure with Roger, so Brazil that was really something!
One thing that I could always count on was Roger's ability to find the absolute cheapest hotel in any given town or country we were in. On this one particular trip though, Roger really outdid himself.
We had already been on the road for weeks and the desire to be clean, to wear fresh clothes and to sleep in a real bed was building up in me. Late one night, we flew in to Fortaleza, a town in northern Brazil to check out some opals. We rolled up to the 'hotel' in a dilapidated Volkswagen beetle taxi at about midnight. I was tired and couldn't really see just how bad this place was, so I followed along obediently. When we opened the door, there was a liter can of roach killer on the counter. Clue #1. Then I noticed the streetlights outside, streetlights flickering in through holes in the walls. Clue #2.
Did I mention that the room was only $1 US a night?
Still, I was tired so I fell into bed, but of course sleep wouldn't come. Every sound, real or imagined, made me think that crawly things were coming in the room. There are lots of crawly things in Brazil. I'm not fond of crawly things.
I lasted for a couple of hours, tossing and turning amidst the crawly things, until about 3 am. I'd had enough. Enough of the nasty room. Enough of crawly things. Enough of roughing it.
I grabbed my pack and told Roger I'd see him in Salvador – where we were meeting our next deal in two days – and I caught an even older VW beetle taxi and headed to the airport.
One of the great things back then was a Varrig air pass. The national airline of the day in Brazil would sell you a first-class pass that was good for three weeks. You could fly anywhere in Brazil, as often as you liked, for that three weeks. We used it a lot. I caught the next flight to Salvador where I hailed yet another taxi and said, 'To The Orton Palace please'.
He looked at me up and down, quizzically, and asked in broken English  'You sure of the name?'
'Yes', I said emphatically. You see The Orton is one of the finest hotels in Salvador on a cliff overlooking one of the most amazing beaches. He shrugged and took me there. The hotel doorman gave me the same look as I walked in – dirty, worn backpack, disheveled beard and long hair.
I headed for the reception desk, pulled out my American Express gold card and laid it down. I'm always careful with money but at that moment, I felt like the guy in the old American express commercial that came out of the jungle. It felt great!
I got to my room, called the concierge to order a change of clothes (you could do that in Brazil back then) along with a steak and lobster meal. After a long shower, I ate on the balcony listening to the waves crashing below me.
Note: Roger has since passed – in a way befitting the way he lived his life – but I'll tell you about that in a future blog.